Search Engine Optimization (SEO Services)
Search Engine Optimization is tangible work being done to a website that strengthens its foundation and make it more appealing to Search Engines.
As a result, a website will rank higher in search results and is more visible to prospective clients on Search Engines like Google and Bing.
Use SEO to improve the quality and quantity of traffic to your website.  SEO drives unpaid traffic rather than direct traffic, or paid traffic like PPC (Pay Per Click).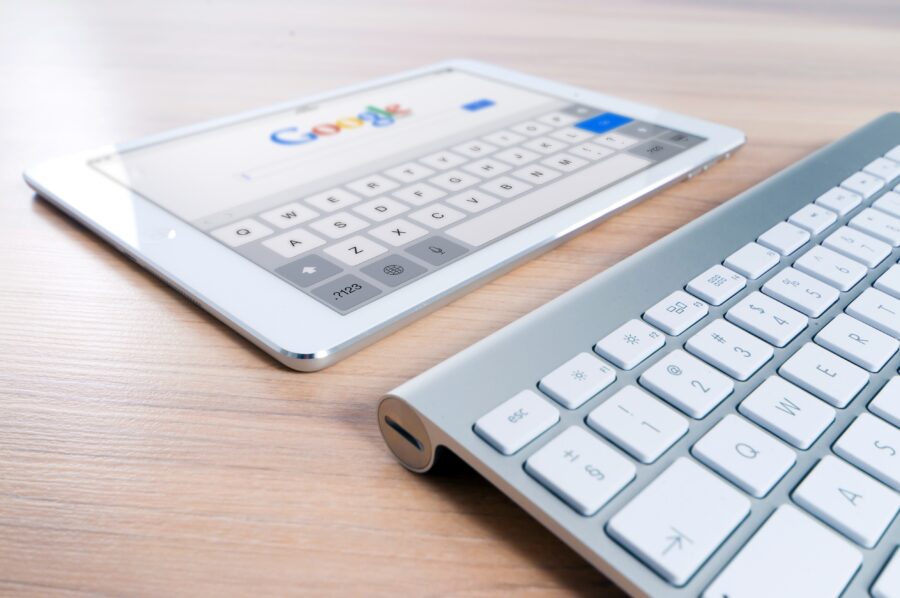 Increase Traffic to Your Website
Generate high quality traffic volume to your website or landing page from people that are interested in your product or service.
B2B Lead Generation
Send interested prospects to a landing page or website with the objective of converting that prospect into a lead.
Retarget Website Visitors
Retarget your website visitors with relevant content across other platforms like LinkedIn or Facebook.
Account Based Marketing
Pair SEO initiatives with a tool that identifies which companies are on your website to optimize your sales and marketing efforts.
Frequently Asked Questions
How does SEO improve my business?
SEO is tangible work being done to the website that strengthens its foundation and makes it more appealing to Search Engines. As a result, the website ranks higher and is more visible to prospective clients on Search Engines such as Google and Bing.
What is on-page vs off-page SEO?
Any work that's done on the actual site such as, titles, tags, descriptions, content, website structure, etc., is known as On-Page. Any work not done directly on the website, such as blog writing, link building, social sharing, bookmarking, various content and more is known as Off-Page.
Should people do SEO if they already rank?
Absolutely! SEO is dynamic. Search rankings and results shift and change. What works today, may not tomorrow. Google is constantly updating and refining it's algorithms. Also, as competition increases it's important to stay on top of SEO so your website continues to be relevant. Good websites, are doing SEO constantly to maintain and continue improving their rankings. You may rank for your core terms, but it's important to rank for secondary and tertiary terms as well.
Can anyone guarantee first page rankings?
No one can guarantee exactly where they will rank, but someone's business is taking up the first page search engine real estate. By doing the right SEO work, at the correct pace, and in the proper manner, clients should expect great results.
What's the difference between Local and National SEO?
If a business provides services nationwide it may try to rank for just the keyword. If it's a local business it would try to rank for the keyword + the geography. So for e.g., a national chain of plumbing supplies provider would want to rank for 'plumbing supplies', while a local store that serves just Washington DC would want to rank for 'plumbing supplies DC'. Local SEO is intended to get customers who live in the area to support that local business.
What are long tail keywords?
Long-tail keywords are more specific and less common than other keywords. They focus more on a niche. The term long-tail keyword comes from the book The Long Tail by Chris Anderson. In this book, Chris Anderson shows that there's a market for virtually any product. A long-tail keyword are keywords or keyphrases that are more specific – and usually longer – than more commonly used keywords. Long-tail keywords get less search traffic, but will usually have a higher conversion value, as they are more specific.
What are backlinks and why are they important?
These are links done offsite that signal search engines to the targeted website. There is a lot that goes into backlinking safely. The days of mass link building and black hat SEO are over. We take time and make sure the backlinks come from relevant sites that are true to the business. By doing strong backlink work, the client's website should rank higher than their competition who is solely focused on on-page work.